---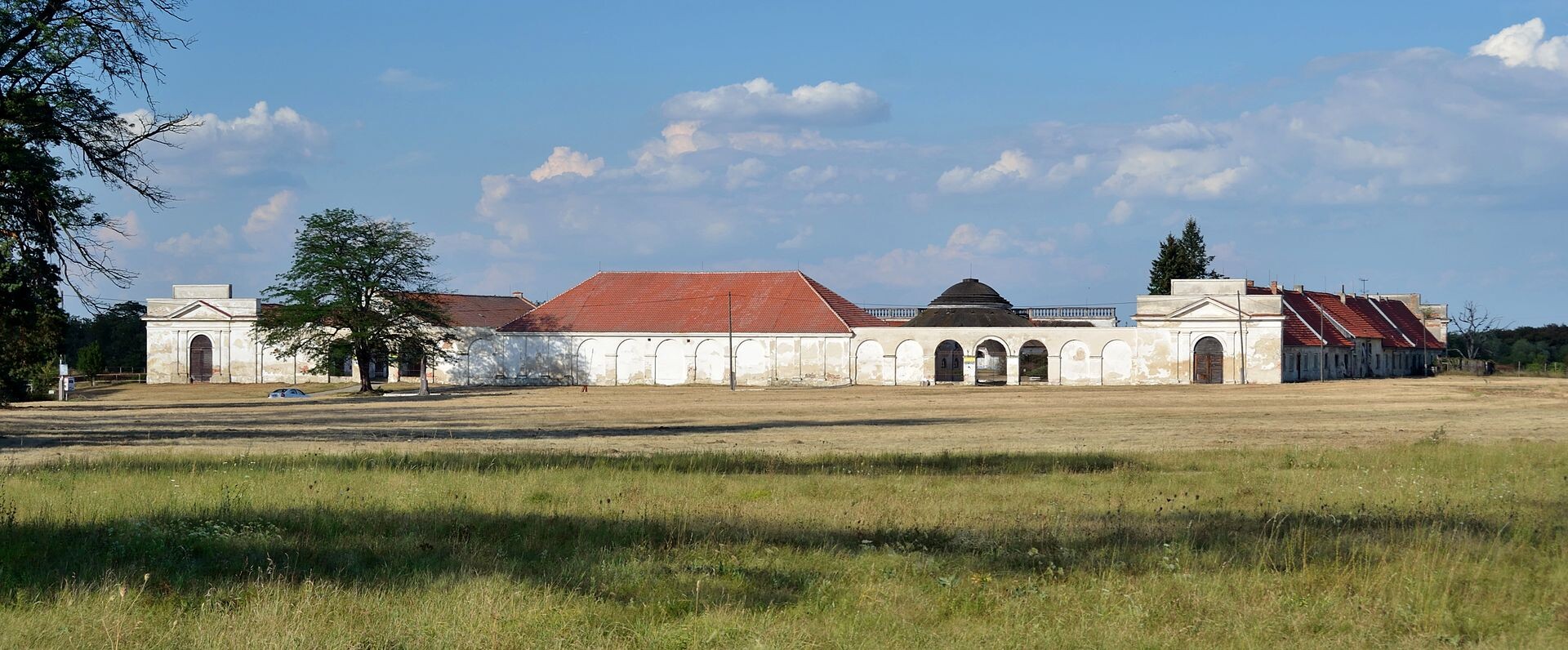 One of the salets in the Lednice-Valtice Area, Nový dvůr was originally built as a beef farm for raising the Bern breed and later for merino sheep breeding.
Nový dvůr (the New Yard), is located near the Prostřední rybník (the Middle pond) and the Mlýnský rybník (the Mill pond) with the Temple of Apollo between Valtice, Lednice and Charvátská Nová Ves, a part of Břeclav. It lies on the red tourist route between Lednice and Valtice, only 500 metres from the railway station Lednice rybníky (ponds).
The Empire building from 1809 is a large outbuilding composed into a wide yard: originally used for beef-raising, sheep breeding, and later for horse breeding. Nowadays, Nový dvůr (the New Yard) is private property, and it is used for horse breeding again and recreational stays as well.
---