Herb Garden Lu & Tiree Chmelar 
A unique herb garden located close to the Valtice Castle on the site of the former castle garden.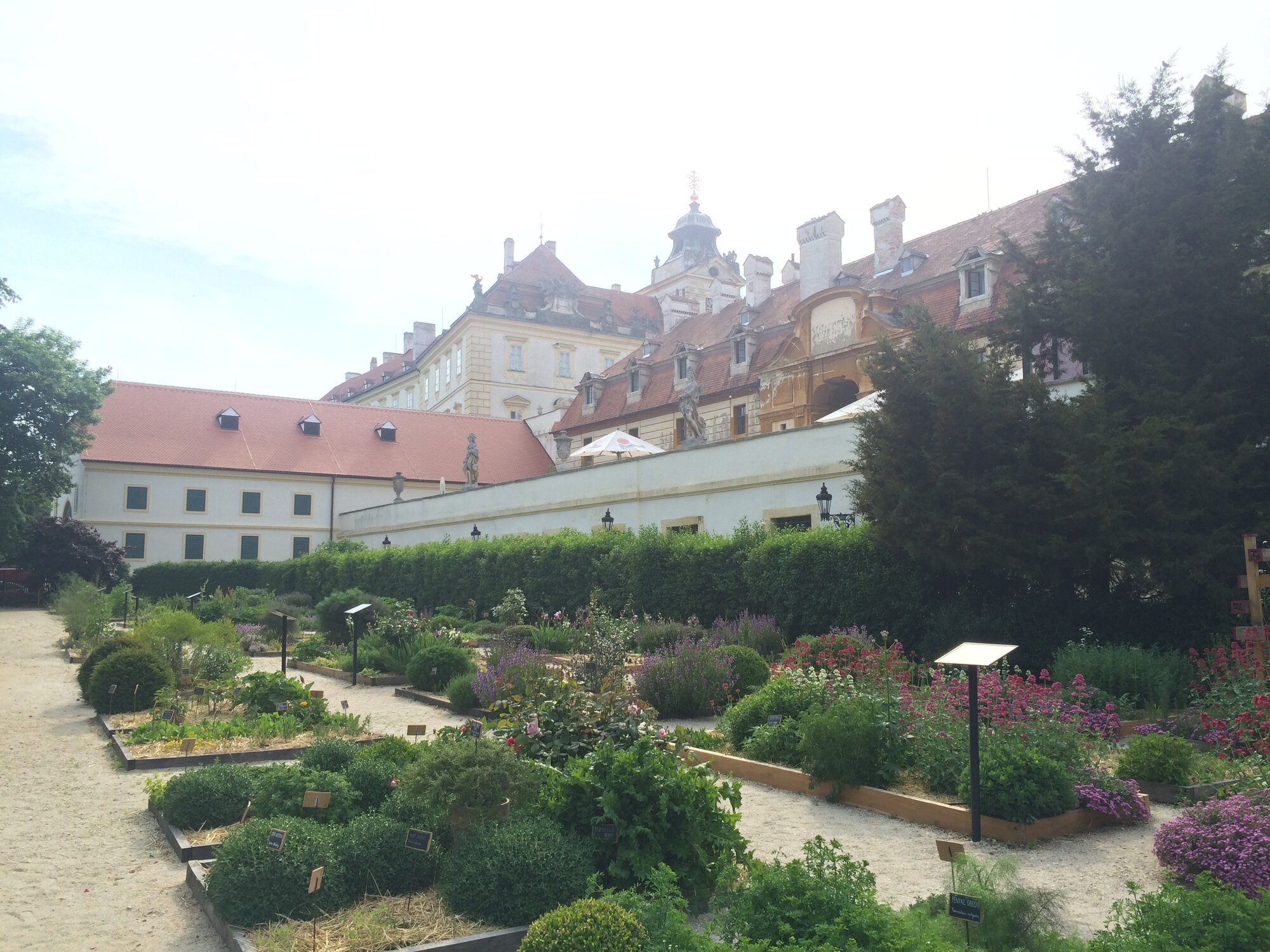 In thematic garden beds, you will find over 300 species of herbs that are useful not only for treatment, but also for the dyeing of fabrics or for the seasoning of dishes. You will get to know the plants that have always been considered as magical, and you will find out which plants are irresistible attractions for colourful butterflies. There is a sandpit for children with toys and a lot of small cans to water the herbs in the hot summer days.
For relaxation, you can use the garden seating consisting of tables and chairs, or you may prefer sun beds in the small cherry orchard. In the greenhouse shop, there are seedlings of herbs, herb teas, and souvenirs are also available. In the garden, fine art classes and courses on cultivation, harvesting, and processing of medicinal herbs are organized as well.
More information http://bylinkovazahradavaltice.cz/herb-garden-valtice/